HARDWICK DEDICATION & SERVICE- May 2006
The annual Dedication & Service at the AIRBORNE MEMORIAL at Hardwick Hall,
which took place on the 21st May, was dedicated to the memory of the late Bill Gilliland ,
Chairman of the Chesterfield branch of the PRA, who died suddenly on the 1st May 2006.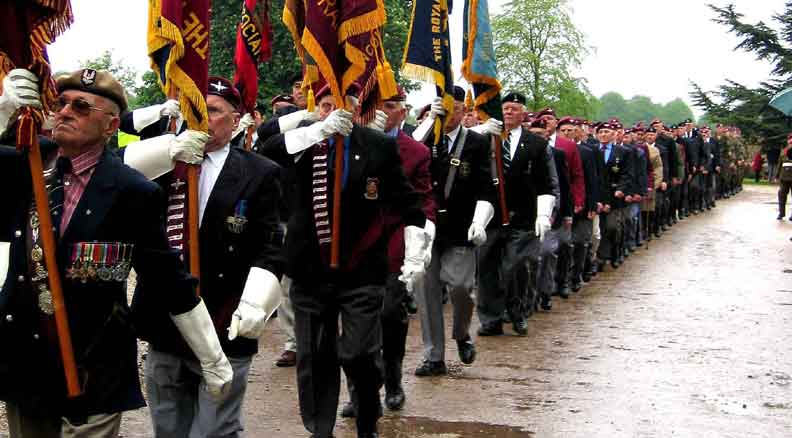 Despite the attrocious weather conditions there was a large turnout of lads anxious to
pay their last respects to a popular and much respected old friend.
If you wish to read the text on the Airborne Memorial please Double-Click on photo then View then Full Screen.
Click on X (top right-hand corner to close)
After a short ceremony at the Memorial Bill's family laid a wreath
and his ashes were scattered around the memorial.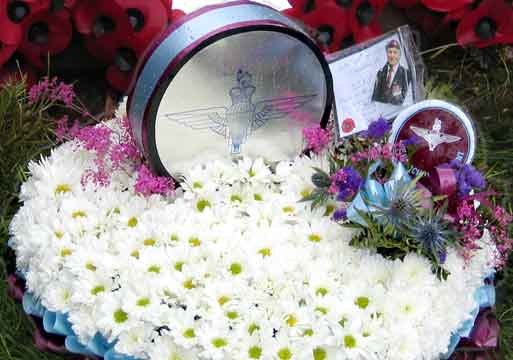 We Shall Remember Him.
Latest Update 3rd January 2017