64th AIRBORNE FORCES MEMORIAL SERVICE - 6th November 2009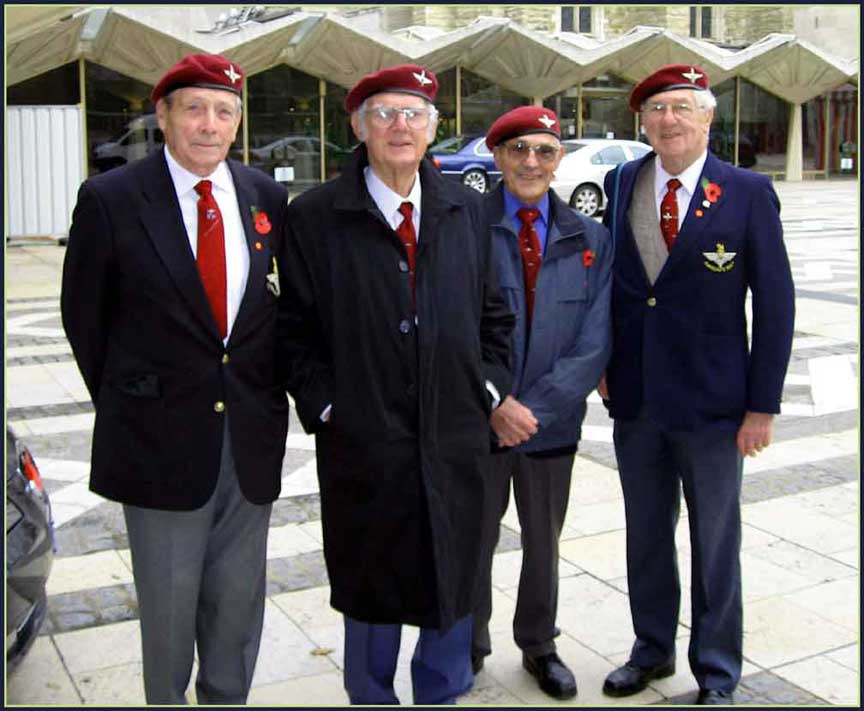 Left to Right : Bill Williams, Maurice "Kitch" Kitchen, Bill "Wattie" Watts, Alan Mead.
A Service of Remembrance for Airborne Forces has been held every year since 1945 at St Lawrence Jewry Next Guildhall in the City of London.
The event is always well attended by past & present members of Airborne Forces together with their families.