MINI-REUNION DUXFORD 2003
Our first mini-reunion took place at Duxford on Monday the 17th November 2003 and several hours were spent reminiscing
about old times. For some, It was their first meeting for more than fifty years. Unfortunately the atrocious weather prevented
us from venturing outside to view all the aircraft but everyone agreed that it was a most enjoyable day and that we must arrange
another reunion when, hopefully. the weather will be kinder next time and there will be many more of the lads to share the experience.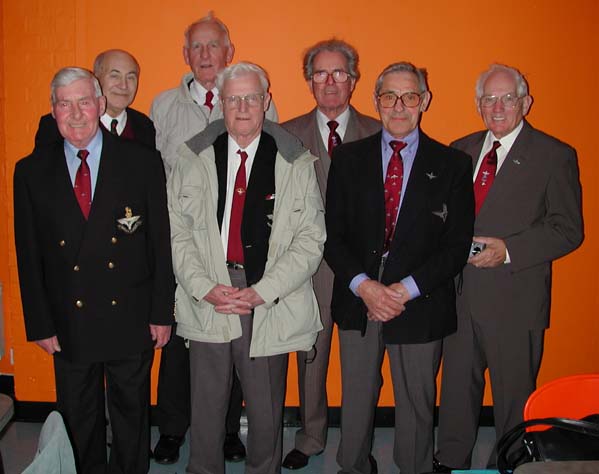 MichaelBailie.. DerekHillman ..BillAtherton ..CyrilBourne..NevilleCannon..BillWatts..FredGrace
Latest Update 23rd AUGUST 2020